A crude device used to generate some electricity, not going to last forever.
Obtaining a Removable Battery
Edit
You obtain the diagram from do this Mission: Bridge to Amber Island.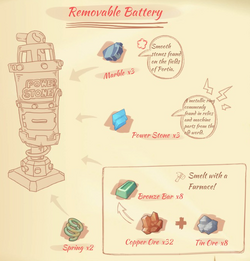 Removable Batteries can be constructed from the Assembly Station.
You'll need this for completing the Mission: The Cave on Amber Island

This article is a
stub
. You can help
expand it
.